Project overview
Last month, the interior design firm Loop Interiors approached London House to design a handmade bespoke rug for a hedge fund office in central London. The rug would be placed in a stylish but functional open-plan sitting area, so the design needed to be contemporary and create the sense of a meeting space away from the rest of the room.
Loop's designers came to London House with an image of a muted rug featuring a simple linear design, along with a photo of the communal area requiring the rug. From there, the in-house design team got to work and produced several CADs that would demonstrate clean-cut lines and bold, eye-catching shapes to add some character and interest to the space.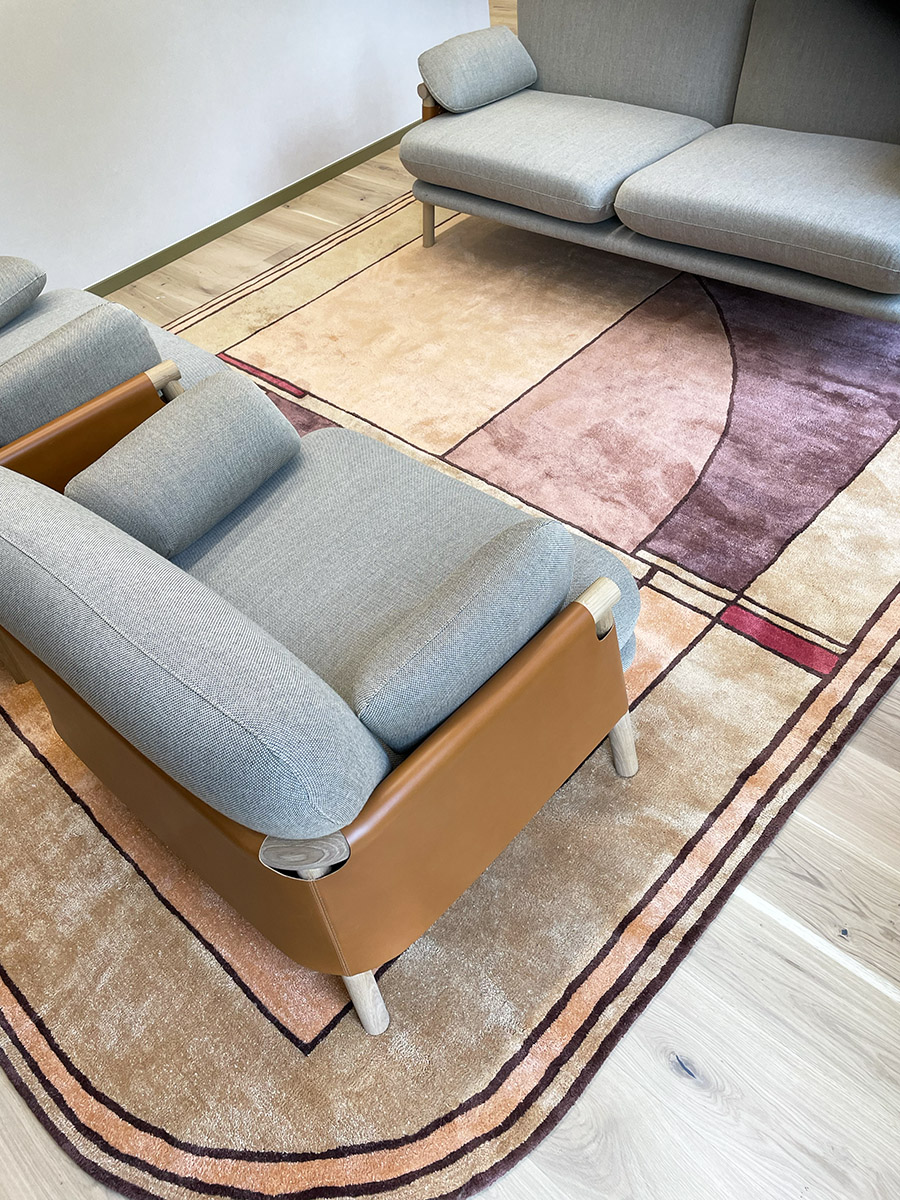 With the design selected and colours confirmed, our production team began dying the wool and carefully handmaking the bespoke rug from fine bamboo silk, woven with a plush 3cm pile.
The end result is a beautifully woven geometric rug with understated pops of colour and a sleek linear design. We decided as a whole that curved edges on the rug would give a nod to the mid-century shape of the sofas and make the rug truly unique.
This bespoke rug is suited to a commercial environment with high footfall as bamboo silk is highly durable and has a rich, lustrous finish.
If you require a bespoke rug for your commercial project, London House Rugs has over 35 years of experience designing, producing and installing bespoke rugs of all shapes and sizes. From swatches to mood boards, we can take your ideas and turn them into fully finished masterpieces. Contact us today on 0208 809 2220.