Project overview
This month's residential project comes from a nearby location, just a stone's throw away from our Yorkshire showrooms. Although housed in an expansive Georgian building, we are trumped, as this fascinating property stands in an era of its own with a history dating back over 500 years.
London House paid a visit to Bolton Percy to experience this middle-age demesne for themselves, providing a home viewing with a carefully selected variety of antique rugs that would complement this magnificent Medieval interior.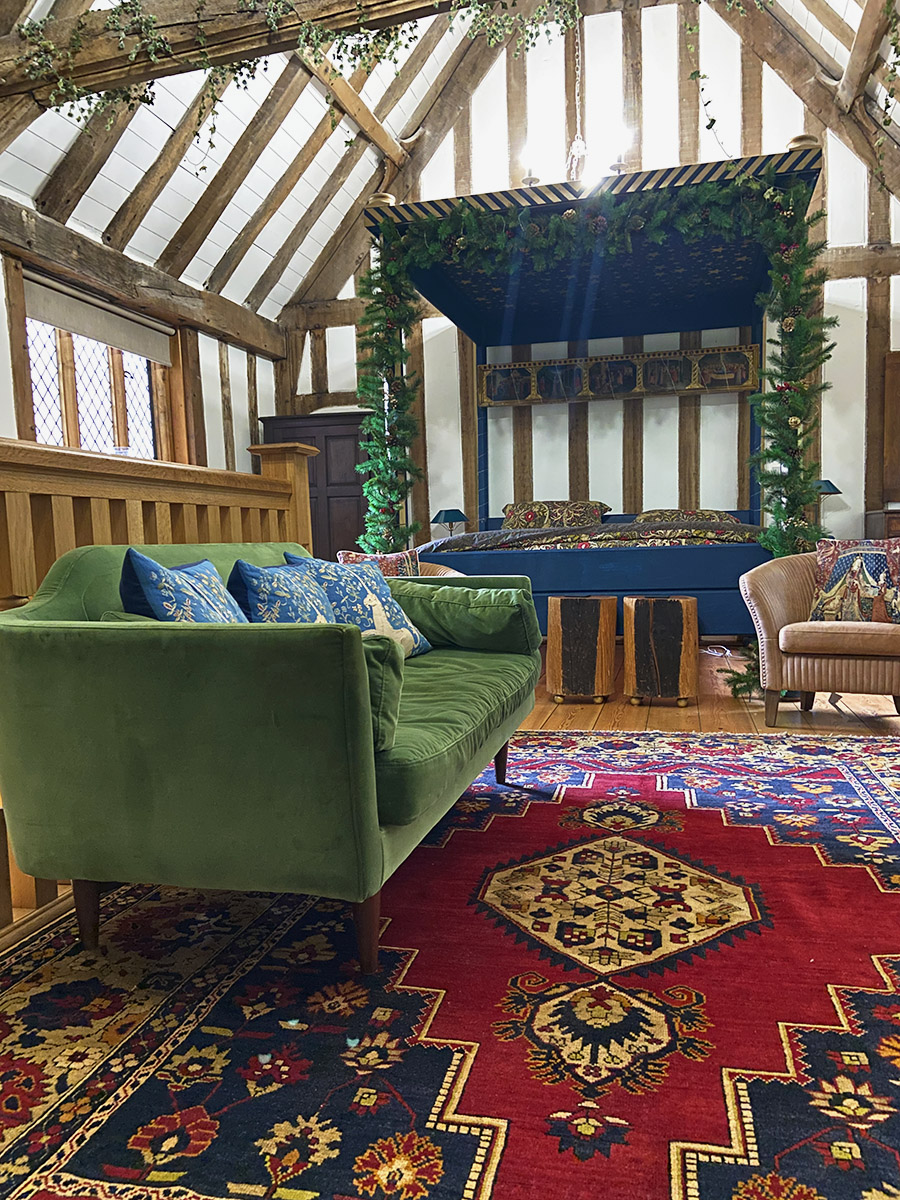 Having seen images of the space beforehand, London House took note of the teal blue four-poster bed, which is very much a focal point of the room.
Wrapped around each bedpost is a twisting display of foliage, and these decorative touches also nestle in rafters at either side of the room.
These green garlands combined with exposed beams and other wooden elements give the space a natural, earthy feel, so the rug in question would need to pick out the various colours in the room, with a design conforming to a medieval style.
View Caucasian Rugs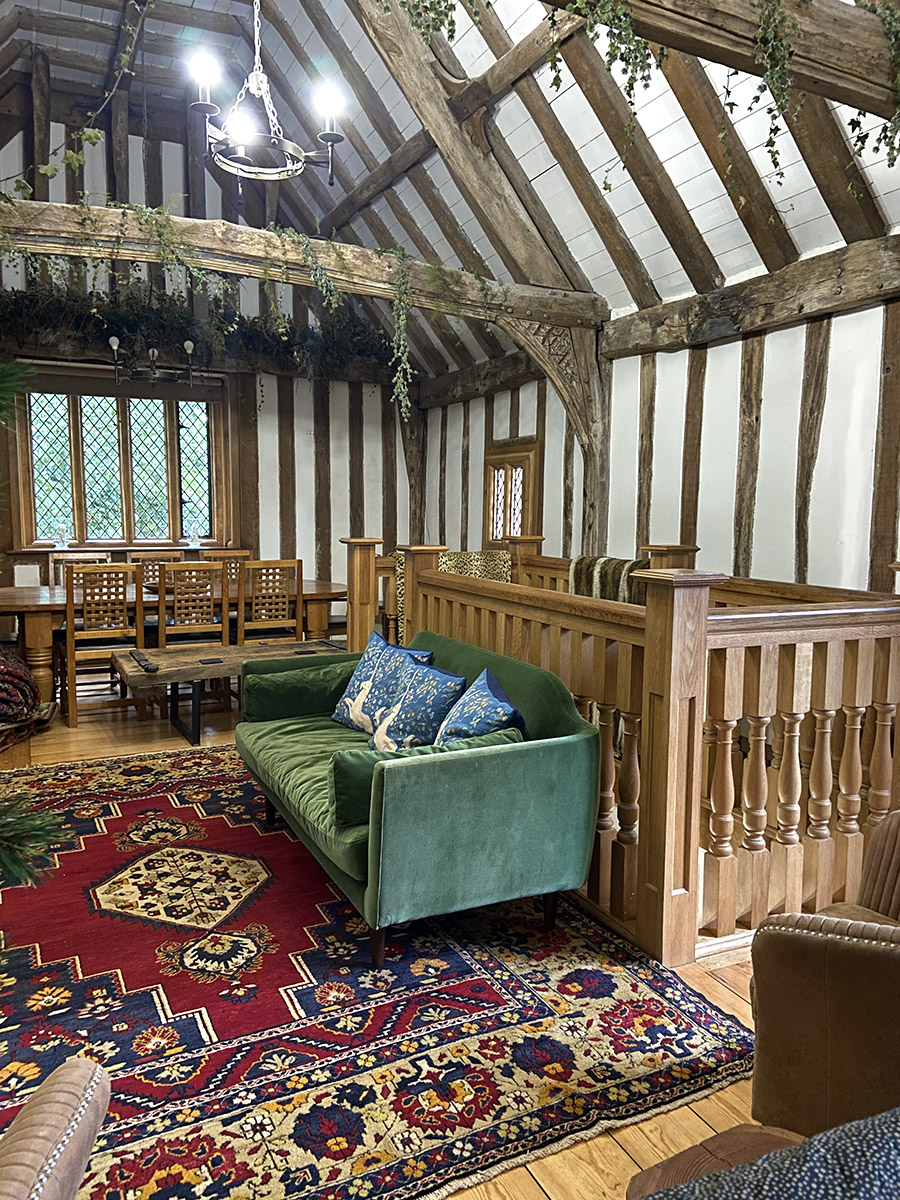 This magnificent Antique Konya rug was handknotted circa 1910 by Caucasian tribes in N.E. Turkey with a unique mixture of both decorative and geometric designs.
The focus of this piece is the large central medallion stretching throughout the field of the rug with a central lozenge encompassed within two smaller floral shapes.
The bold shades of red add vibrancy to this Antique Konya Rug, and the contrasting stark blue background enhances this. Rugs of this type were often used as backgrounds in Medieval portraiture, to show the wealth, taste and style of the sitter, and at London House, we like to think that, on occasion, our rugs give a nod to this tradition.
View Caucasian Rugs
If you're Looking for a handmade rug for your property, you can send us your size requirements, colour and style preferences, and the team can send you a dropbox of rugs to choose from. You can then book a time to see all your selected pieces in situ. For more information, contact us here.