Rug Cleaning & Repair Services
London House specialises in the cleaning and restoration of handmade rugs, with the ability to restore even the most damaged pieces. From stubborn stains to large holes, our team can carry out any cleaning and repair work needed to restore your rug back to its former glory, with most work only taking 2- 4 weeks to complete. We're that confident in our capabilities; we charge no upfront fees, and with our rug collection and drop-off service, it's easy to get your rug to us and have it re-delivered good as new in just a few weeks.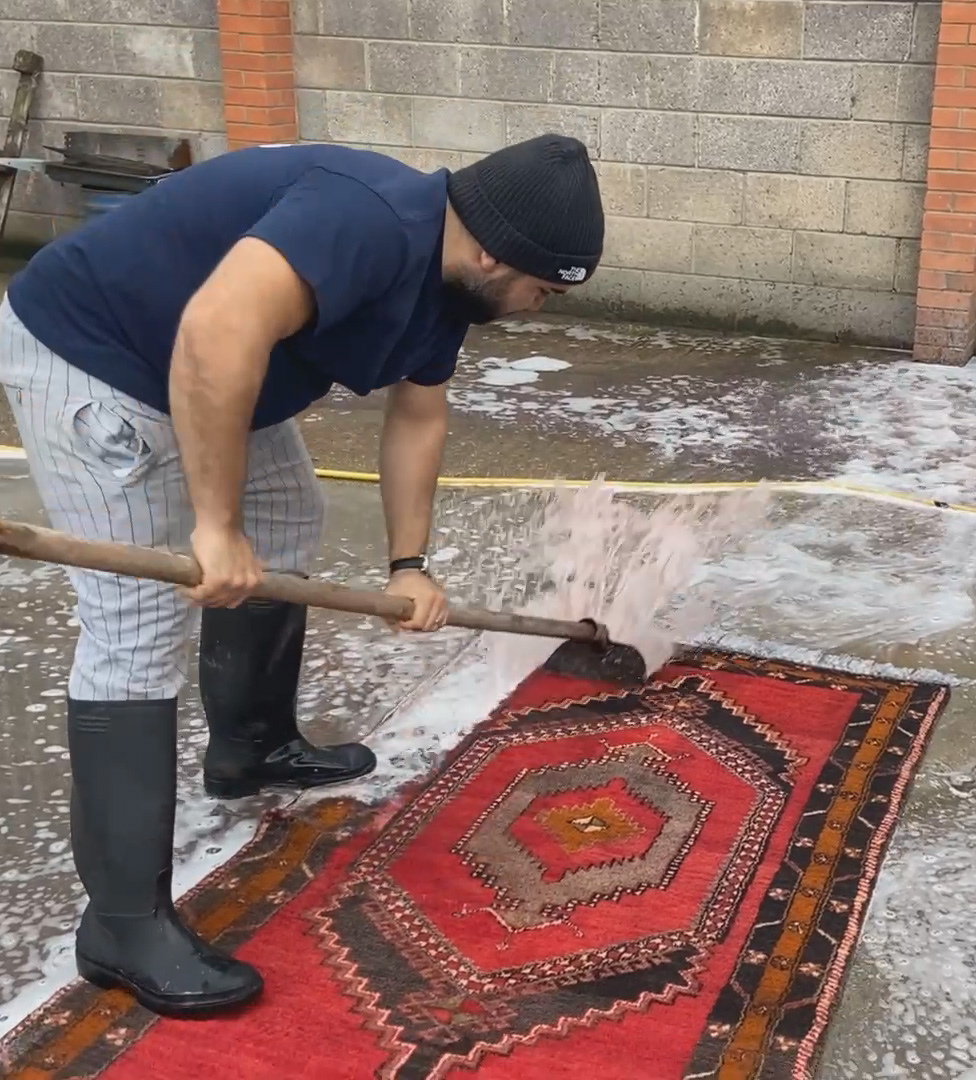 Rug Cleaning & Stain Removal
With over 40 years of experience in rug cleaning and restoration, our team of cleaning experts and specialist weavers can provide everything from general rug cleaning to a full rug restoration on new, vintage and antique pieces.
As well as having a dedicated team of restorers, our London workshop has all the equipment necessary to carry out a thorough clean, whilst retaining the full integrity of your rug.
You can read more about our rug cleaning and restoration services here.
Rug Repair & Restoration Services
Over the years, London House Rugs have completed some amazing rug restoration for organisations such as English Heritage and The National Trust, as well as extensive rug restoration work on private antique rug collections.
We understand the importance of preserving history. In many cases, rugs hold sentimental value, which is why we treat every rug restoration with the utmost respect and care.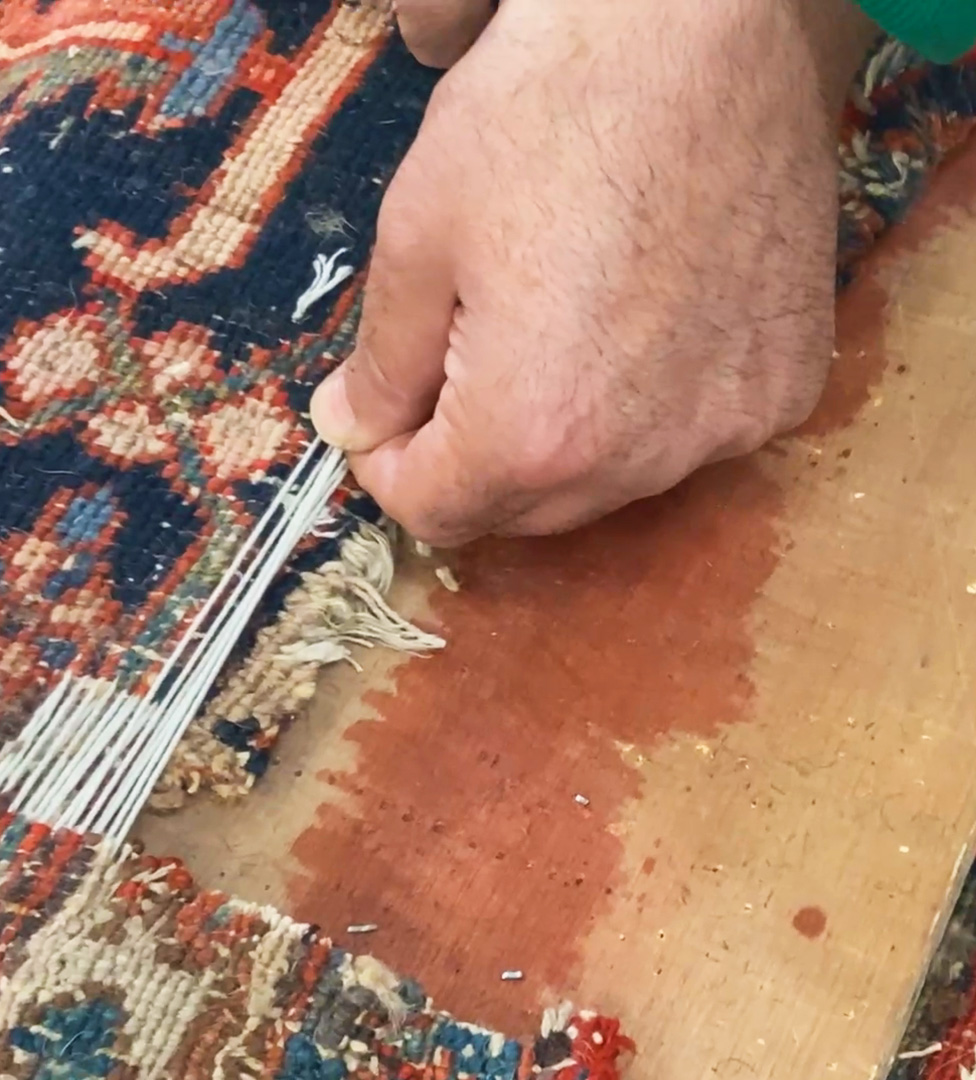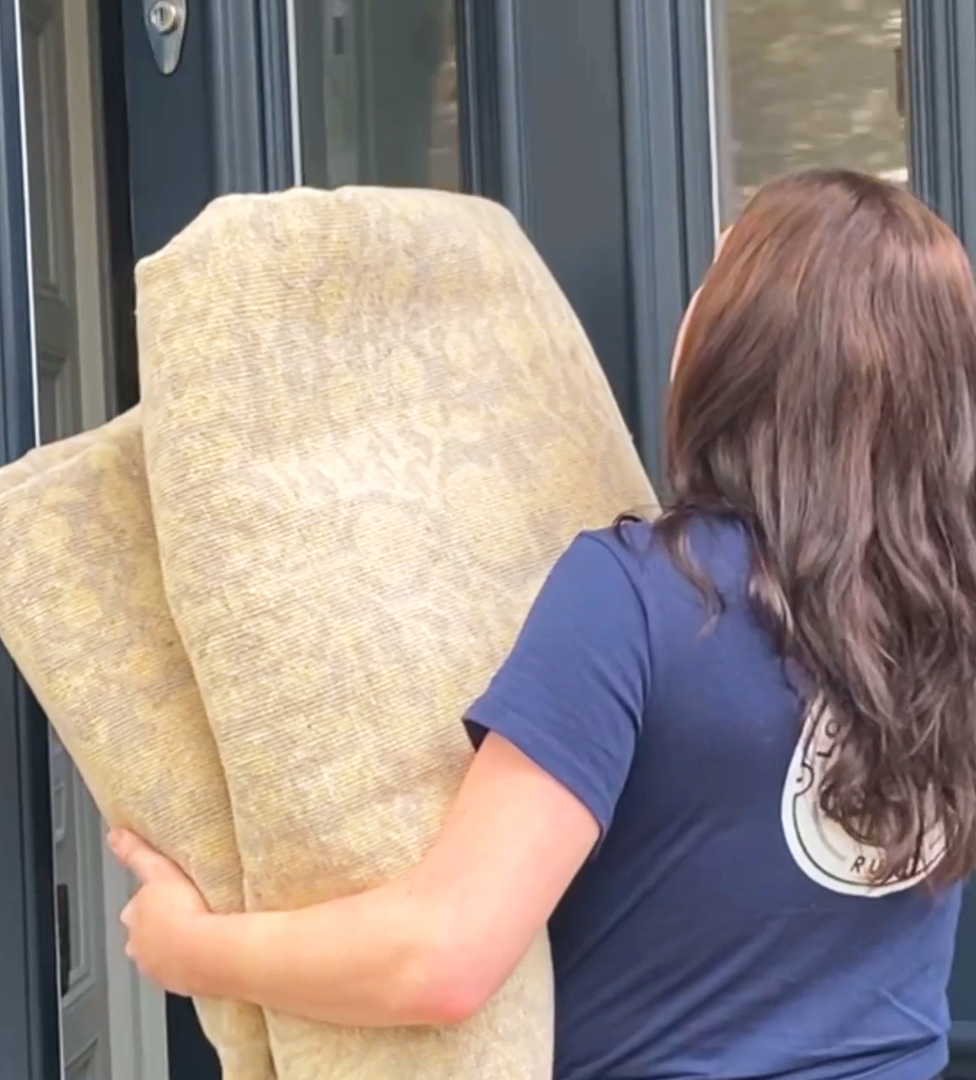 Rug Collection & Delivery Services
Our rug cleaning, repair and restoration services are available throughout the UK. As well as having three drop-off locations across London and Yorkshire, London House Rugs offers a collection and delivery service across England with a dedicated vehicle for larger rugs and runners.
If you require a rug collection, please call our team with your requirements, and they'll be happy to provide a quote for any work along with an accurate price for collection and delivery.
Enquiries
Enquire about our tailored services. For Bespoke Rugs, we work on a 50% deposit upon approval with 50% balance payable upon delivery.