Project overview
Situated in a small Hampstead enclave, this Chalcot property has a rich period interior, once lived in by Arthur Ransome, of Swallows & Amazons fame. London House was asked to provide a collection of rugs that would help turn this period property into a peaceful sanctuary, with an orientalist's style.
Having received images of the space from the project's interior designers, the brief was set around a Moorish concept, an influence noted in the Gothic rood- screen used as a partition between the kitchen and living room.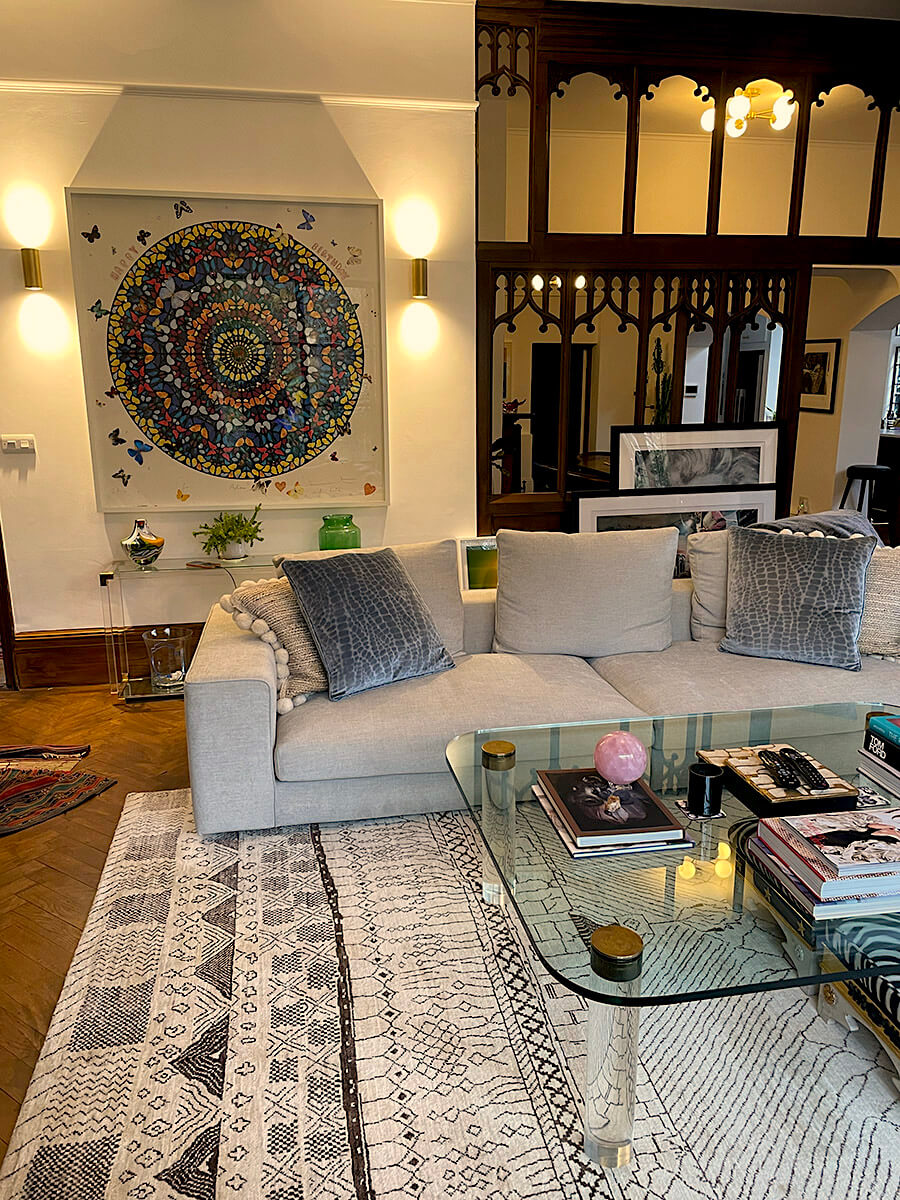 What Rugs Complement a Moroccan Interior?
Naturally, the London House team put together a selection of contemporary Berber style rugs and some traditional Berber rugs, which would complement the overall design and add another layer of texture. Layering and texture are crucial when creating a typical Marrakesh interior vibe.
What's the difference between a Berber Style rug and a Berber rug?
In the simplest terms, it's all in the pile.
Contemporary Berber style rugs have the same simple yet elegant designs compiled of triangles and linear patterns; however, these rugs are hand-knotted in Afghanistan and have a pile height of around 3cm.
On the other hand, Berber rugs are handmade, predominantly in Morocco and have an extremely thick pile made of a dense sheep's wool using a much looser weave. By comparison, a traditional Berber rug pile measures around 6cm in height.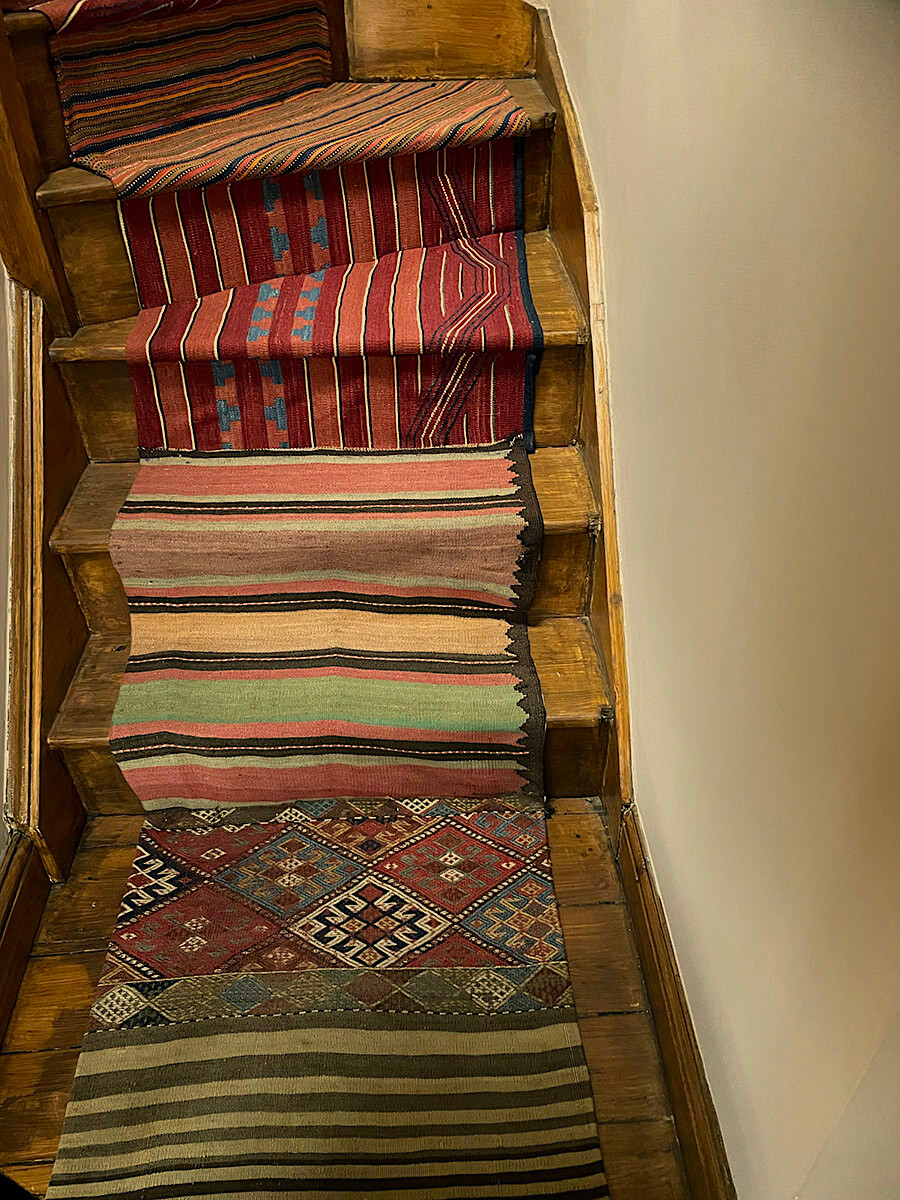 Both rugs are great options when choosing a piece for any Oriental-style interior; however, as well as having a thicker pile, Berber rugs tend to cost a little more due to the extra time and materials needed for the weaver to create these sumptuous pieces.
With the Berber rugs selected, the next phase was to provide a bespoke runner for the wooden staircase. The designers wanted something to contrast the Berber rugs but still in keeping with the rustic Maghreb style, so London House suggested using Vintage Anatolian Kilim Runners, which originated in Turkey.
Anatolian Kilim Rugs are flatweave pieces with no pile, and unlike new kilim rugs, the colours have had at least 60 years to mellow down. The pairing of this patchwork of kilims on dark wood gives the staircase real character as the colours pop and elevates the space into more than just a thoroughfare.
If you are looking for rugs for your next renovation project or new house, we have thousands of pieces available across all styles and colours. Our team are on hand to help with any questions or to discuss your requirements, and we can even bring a number of rugs for you to try in situ! Just give us a call on 0208 809 2220 or 01937 845 123 or contact us using the form below.