Project overview
After 2 arduous years, Bob Bob Cité has now opened its doors in London's iconic Leaden Hall Building, and the end result is a stunning 13,700 square foot suspended restaurant, peppered in 21st century period design.
After working on a number of commercial renovation projects together, Brady Williams requested the help of London House Rugs to help bring the project to fruition, creating a quirky hospitality space that was unlike any other in the world.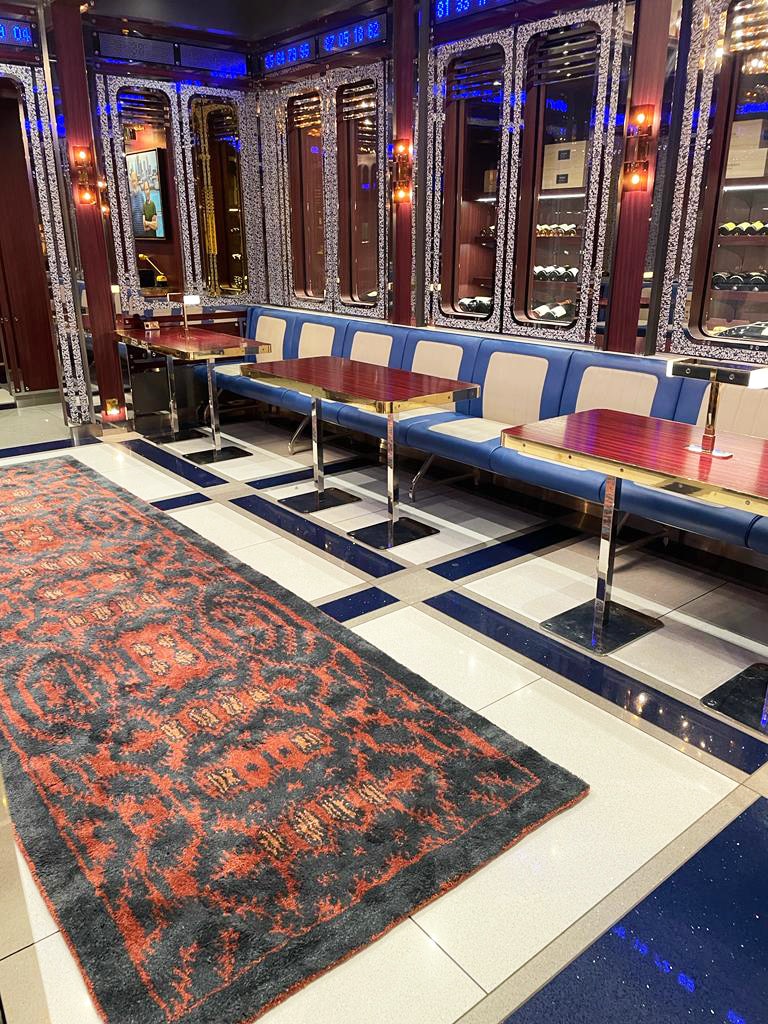 The floor is a hanging box, and this suspended platform concept lead to influences from aviation, which is prevalent in the overall accuracy of the design. This is further emphasised with the many right angles and sharp, straight lines, as well as the use of other elements such as pig nose screw fixtures. Leonid Shutov, restauranter of BBR wanted to incorporate a red and blue colour theme, and this combined with gold mirrors and brass accents adds warmth to the restaurant. This unique blend of colours and textures also sparked the inspiration for this stunning line of bespoke rugs.
Bespoke rugs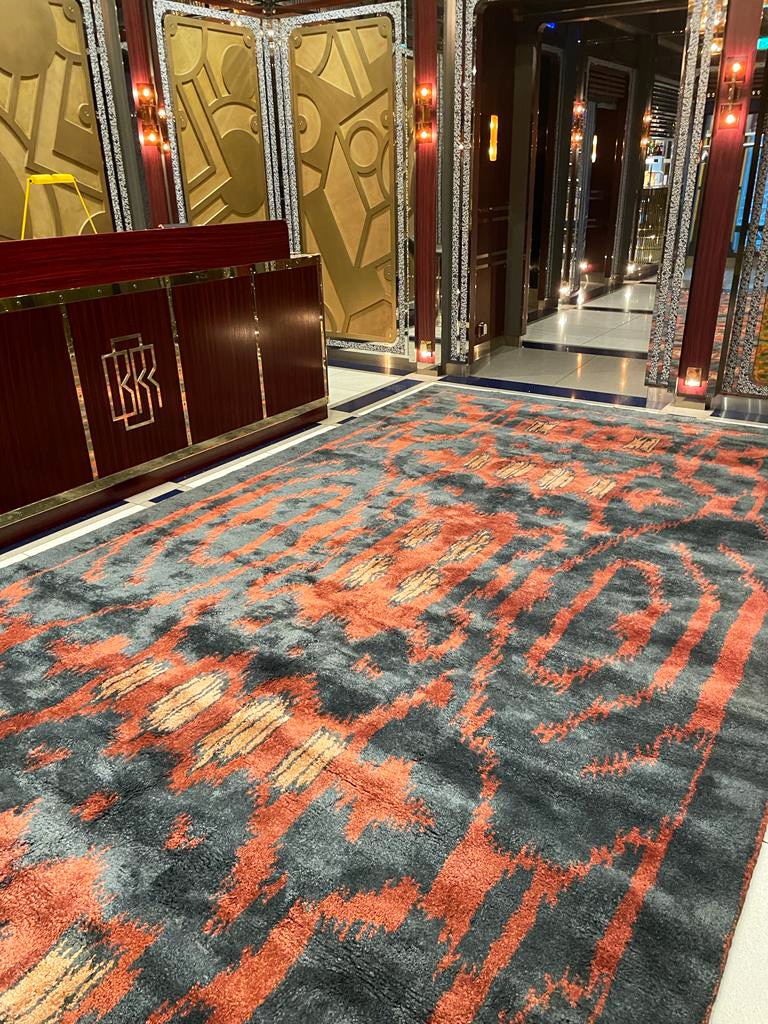 With the pom colours selected, Brady Williams worked with our team to come up with a design that reflected the geometric wall art and clean lines whilst incorporating more rounded shapes. This pattern combined with the thick rug pile softened the space beautifully.
Between the facades of mirrors, bronzed surfaces and glimmering chandeliers, one thing this project was not short of was shimmering glamour. With this in mind, London House felt it was important for the rugs to have a lustre, which was achieved using 100% bamboo silk rather than wool. This meant the rugs were extremely plush underfoot and reflected light, making each piece look like they had been sprinkled with diamonds.
Bespoke rugs
If you have an interior design project on the horizon and require a rug supplier with comprehensive experience in commercial renovations, our team are ready to help bring your ideas to life. We provide in situ viewings so all possibilities can be assessed and judged in the space. If you have something particularly niche in mind, we also provide a bespoke rug making service from fine hand knotted rugs, through hand tufting to natural fibre rugs of all types.
For more information please get in touch below or give us a call on 0208 809 2220