Vintage Overdyes Are Becoming Increasingly Popular Due To Their Unique Style, Versatility, And Sustainability, But What Are These Distressed Style Rugs, And How Are They Made?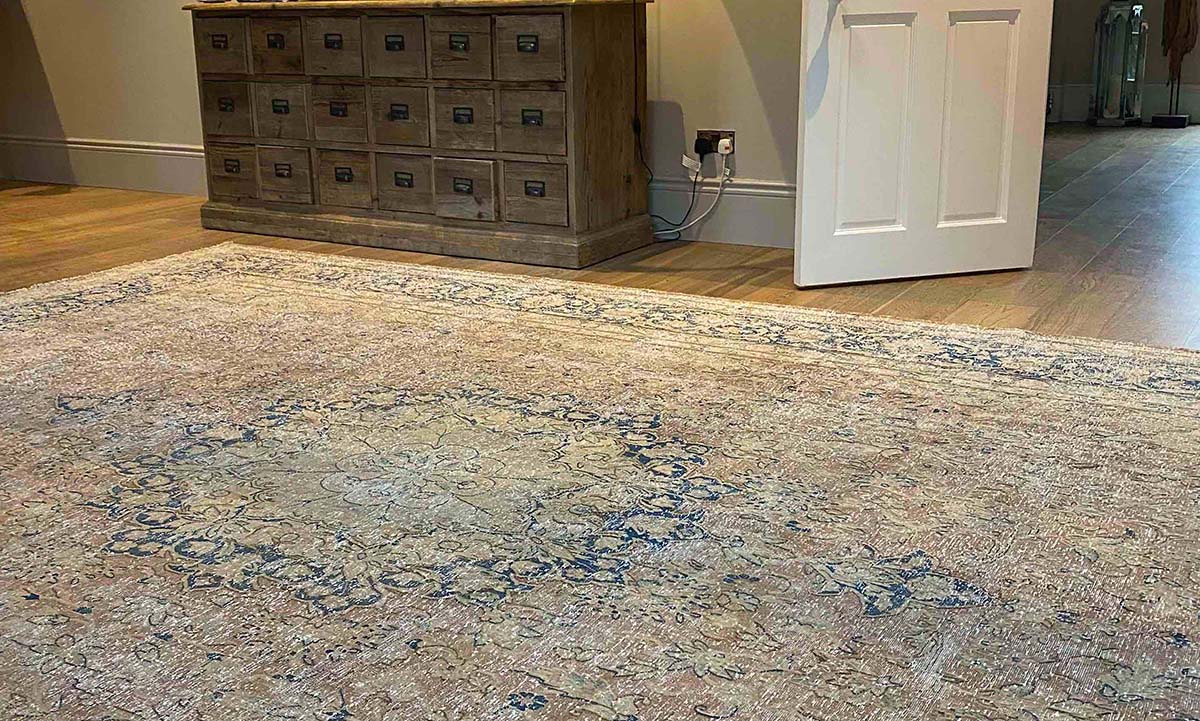 There Has Been A Growing Trend In The Rug Industry That Sees Older Rugs Being Restyled To Fit The Modern Home.

Traditional Rugs Will Always Be Timeless In Design And A Beautiful Example Of Fine Craftsmanship From The Far East; However, More Contemporary Settings Sometimes Call For A More Multifaceted Solution…Queue Vintage Overdyed Rugs!

Vintage Overdyes Withhold Their History As All Of The Original Handwoven Elements Are Kept Within The Rug's Structure; However, The Cutting And Dying Process Give It A Distressed Look That Could Be Considered Rustic Or Multichromatic.
This ingenious method of rug transformation originated in Iran many years ago, and the process begins with a vintage piled traditional rug.
Artisans start by shearing the pile down to the kilim or base of the rug, ensuring the overall height is even and the rug's integrity isn't affected in any way. The rug is then carefully washed and dried, removing any stains and left to dry in the sun. Some rugs are left outside for more extended periods to give them a more distressed look without the need for any dyeing.

London House has a vast collection of these distressed style Overdyes with bright, bold colours that have undergone a process of block dying. This is where the rug is washed in the desired colour and then laundered to set the dye, ensuring it lasts for decades to come. Although this method completely changes the look and feel of the rug, the pattern outline remains the same, resulting in a traditional carpet with a modern twist.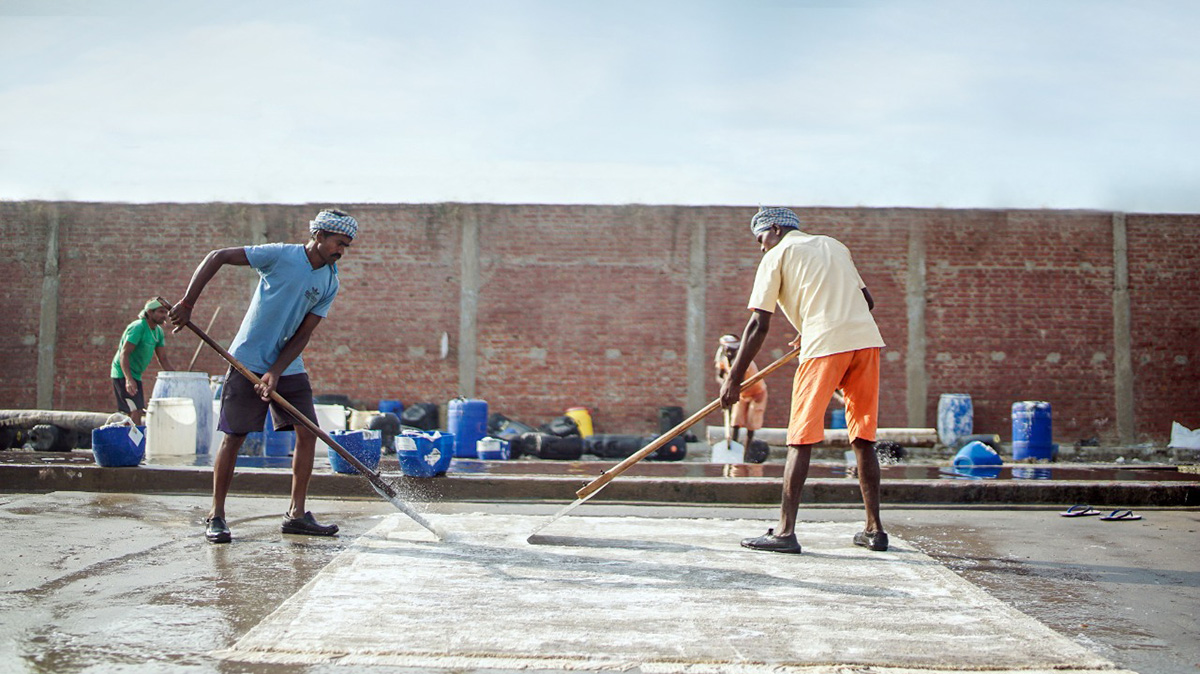 Benefits of a Vintage Overdyed Rug

Not only are Vintage Overdyed rugs fashionable, but they help preserve the history and craftsmanship that went into making a beautiful traditional rug over 50 years ago. This method of re-purposing makes the rugs appealing to a new audience, and Vintage Overdyed rugs are a great choice when seeking a more affordable vintage or antique rug.
What's more, is that these Vintage Overdyed Rugs contribute toward a sustainable practice as they allow unloved or worn rugs to be restored.
Whether you have a Period property with classic style furniture, a contemporary London flat, or even a mixture of both, Vintage Overdyed Rugs are incredibly adaptable. The decorative pattern outlines and a distressed finish make these rugs suitable for any interior design concept, and they will very likely be a stylish accessory for years to come.
If you are looking for rugs for your next renovation project or new house, we have thousands of pieces available across all styles and colours. Our team are on hand to help with any questions or to discuss your requirements, and we can even bring a number of rugs for you to try in situ! Just give us a call on 0208 809 2220 or 01937 845 123 or contact us.