With festival season upon us, London House Rugs thought it apt to delve into the interesting history of the connection between musicians and large traditional rugs.
For decades, artists such as Eric Clapton and Pearl Jam have been decorating their stages with some of the most stunning Persian pieces, but how did this phenomena come about, and why is it still so popular today?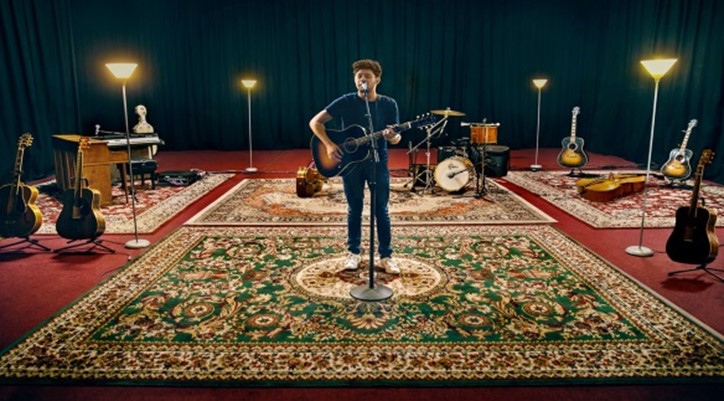 Firstly there's the practical element…
Large traditional rugs generally have a thick pile, handwoven from durable materials such as wool or bamboo silk. This durability makes them perfect for preventing any "slippages" of chairs, drumkits and most importantly, the artists.

These wonderfully sumptuous pieces also dampen echo, vastly improving the acoustics for the musicians as well as covering the many hazardous wires that are found on stage.

These practicalities also speak true to traditional rugs in the home, although wires will more likely lead to a lamp rather than a Les Paul guitar.

During the middle ages, fairground and street performers would travel with a carpet rolled under their arm, ready to place down for their performance. This concept has since grown into a trend, with these oriental rugs representing an artist's personal stage space, creating a warm environment where they feel relaxed and able to perform for their audience.
Persian rugs themselves are a work of art, with some larger pieces taking several weavers as long two years to create. These masterpieces allow musicians to express who they are, personalising their platform by delivering a performance standing on these magnificent displays.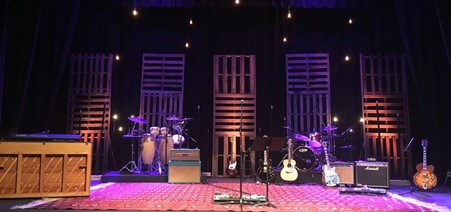 One of the most famous traditional rugs used on stage originated in Afghanistan, known as an Ersari rug. With their bold colours and traditional patterns, these rugs boast Persian influence. These pieces feature red coloured grounds and uniform lines of black motifs, also referred to as a Tekke design.
London House Rugs recently installed an Ersari rug on the stage of Third Man Records in London, established by White Stripe's very own Jack White.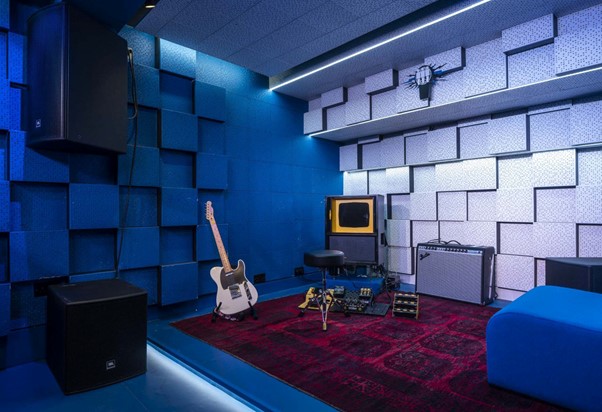 The use of vintage and antique rugs with Persian influences gives the stage an industrial yet bohemian feel. A similar vibe can also be achieved in the home by experimenting with boldly patterned rugs on dark floors such as hardwood or even polished concrete.
So whether you're rocking out in the kitchen this summer or grabbing your wellies for a live experience, these large and beautiful handmade rugs will provide artistry, comfort, soundproofing and even allow you to safely boogie the night away.
If you would like to view some of our large rugs in situ or have an event that requires some durable traditional pieces, please contact the LHR team who will be more than happy to help.