Project overview
With decades of experience working with period properties, we were asked to supply an eclectic mix of Antique Rugs and Kilim Rugs for this grade 1 listed medieval hall in the heart of the Welsh countryside. Our client's goal was to decorate their property with rugs dating back to the 18th century, as well as traditional pieces hand knotted in the present day for the busier areas.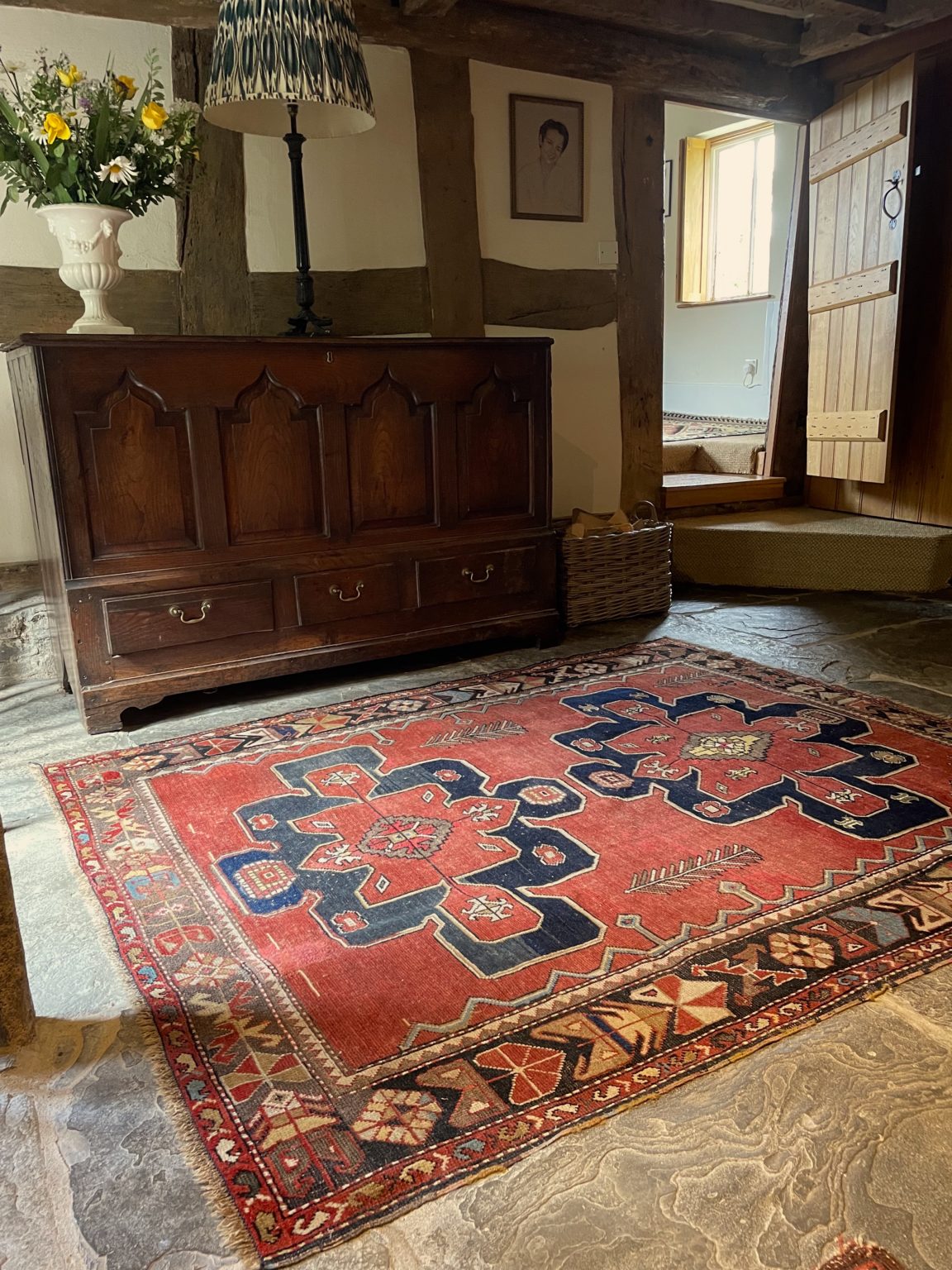 This beautiful Antique Caucasian Shirvan Rug sits pride of place in the entrance hall. Its vibrant and rich red colours contrast with the cream walls and oak timbers, making this rug a central feature in the space. The deep blues throughout the medallions and borders help mellow this piece and compliment the dark browns of the oak beams. Although this late 19th-century rug has vibrant, jewel-like colours, its low piled, worn texture sits perfectly on the flagstone floor.
View a Caucasian Shirvan Rug
A stunning Agra Rug from North East India is the talking point of the master bedroom, and again has vibrant reds to contrast against the period features. It is adorned with flowers and an interlinking trellis design with pinks, yellows and greens to soften the ground colour of the rug. These more mellow tones mean the rug can still stand out without dominating the room. It is also beautifully soft underfoot and adds warmth to the space, ideal for cold mornings in the winter months.
View Agra Rugs
If you are looking for rugs for your next renovation project or new house, we have thousands of pieces available across all styles and colours. Our team are on hand to help with any questions or to discuss your requirements, just give us a call on 0208 809 2220 or 01937 845 123