Project overview
Designed and built in 1934 by Charles Dyer, Dyers Hall is a grand, grade two listed building sitting on the corner of Dowgate Hill in London and home to the Worshipful company of Dyers, an ancient livery company formed in 1471.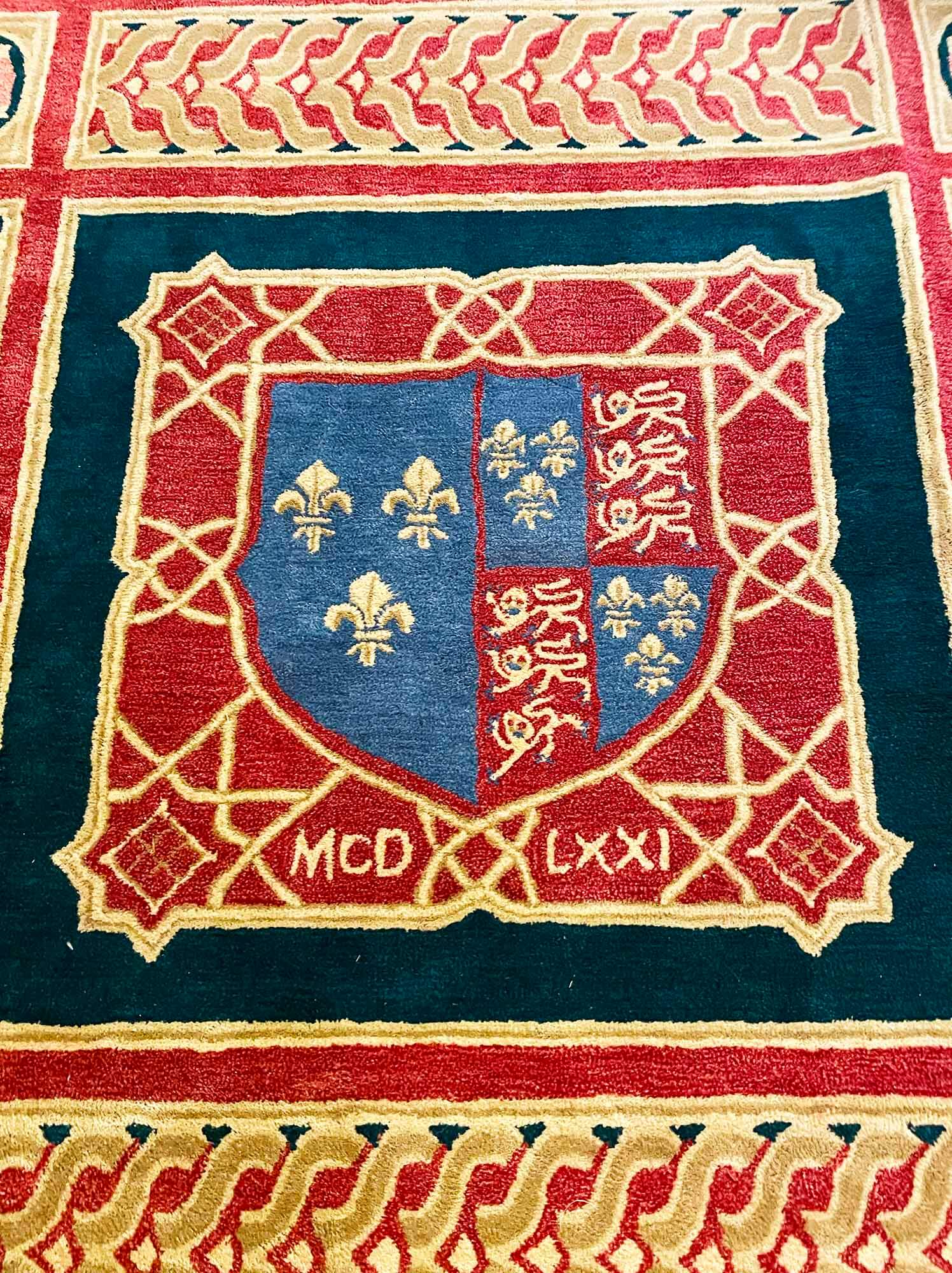 As part of a recent renovation, London House had the privilege of receiving a commission to make a bespoke rug of monumental proportions which would sit in the main hall and encompass the rich heritage of this ancient Livery Company.
The Worshipful Company of Dyers made its mark by encouraging the craft of dying from as early as the 12th Century and, more recently, by supporting several charities and schools.
With a rich history of textile dyeing in the very fabric of the building, London House had all the more reason to produce a truly unique bespoke piece that would become a standout element in a much used public space.
Bespoke rugs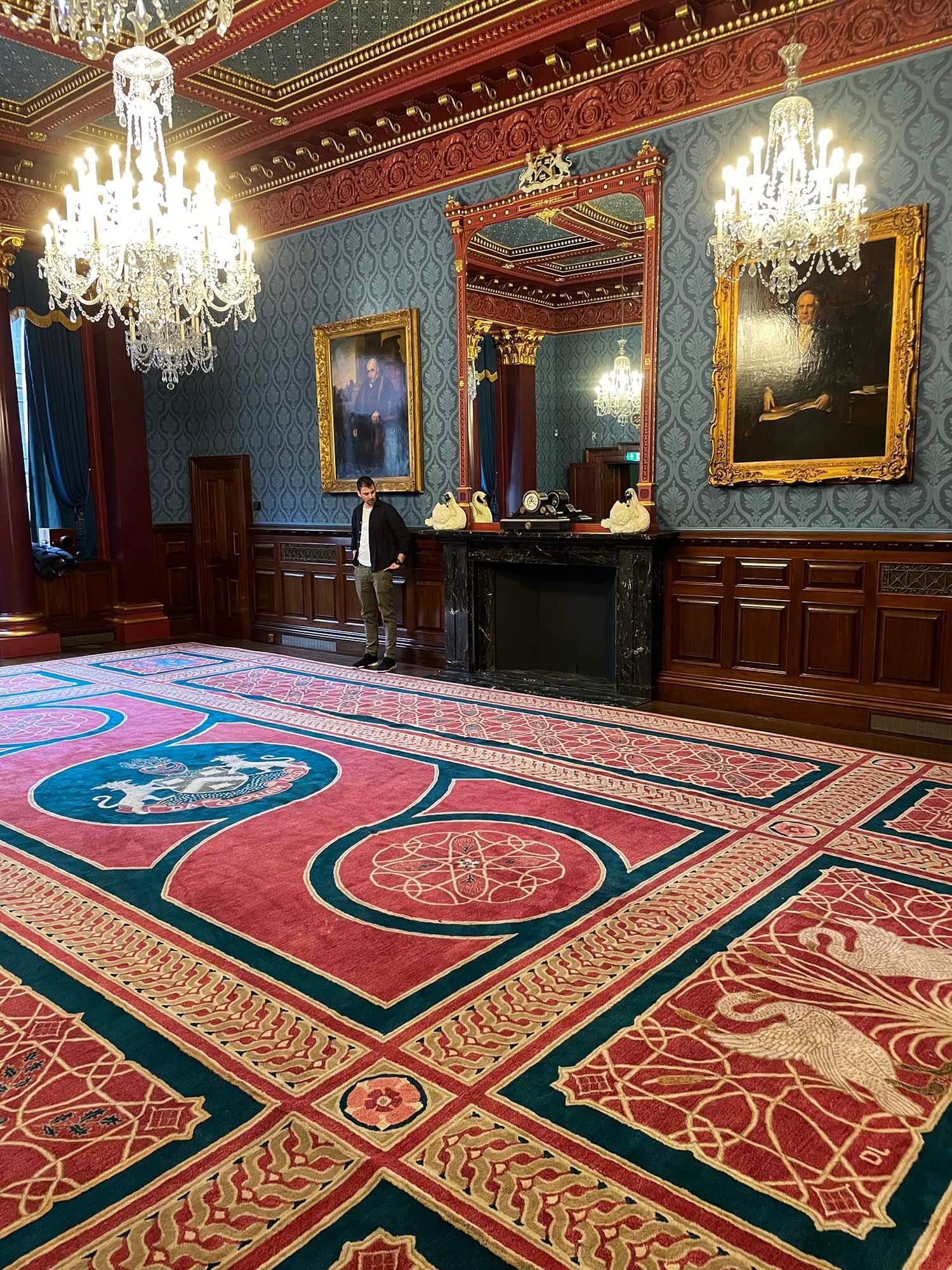 The design of this gargantuan ten-metre rug was created by the talented designer, Phil O'Farrel, with refinements made by LHR, to ensure the final piece would look uniform and accurately showcase the many design elements and symbols present in the heraldry of the Dyers Company. The coat of arms, includes finely drawn sables, a wreath, spotted panther supporters and the motto "Give Glory to God".
The complexity of some of the design elements meant that the weaving in the carpet had to be highly intricate and precise and required our most experienced team of weavers.
They pushed the limits of what is possible with the hand- tufting technique and broke new ground by producing a carpet of such complexity for an incredibly competitive price and within an 8 week lead time.
Once the rug was ready for delivery, London House liaised with The Dyers Company and a specialist delivery consultant to ensure the carpet, weighing just under a tonne, would be lifted safely into the building and installed neatly in to an existing recess.
Bespoke rugs
If you have an interior design project on the horizon and require a rug maker and supplier, with comprehensive experience in commercial and residential refurbishments, our team are ready to help bring your ideas to life. We provide in situ viewings to view and assess all possibilities in a space and if you have something particularly niche in mind, we also offer a bespoke rug making service, from fine hand-knotted rugs through hand tufting to natural fibre rugs, of all types.
For more information, please get in touch below or give us a call on 0208 809 2220.