Project overview
Set in the historic town of Crowborough, this Georgian Home is in its final stages of a gorgeous renovation. With the finishing touches being added, London House Rugs provided a complimentary home viewing service to showcase a number of contemporary options which would help meld the properties period features and mid-century furniture.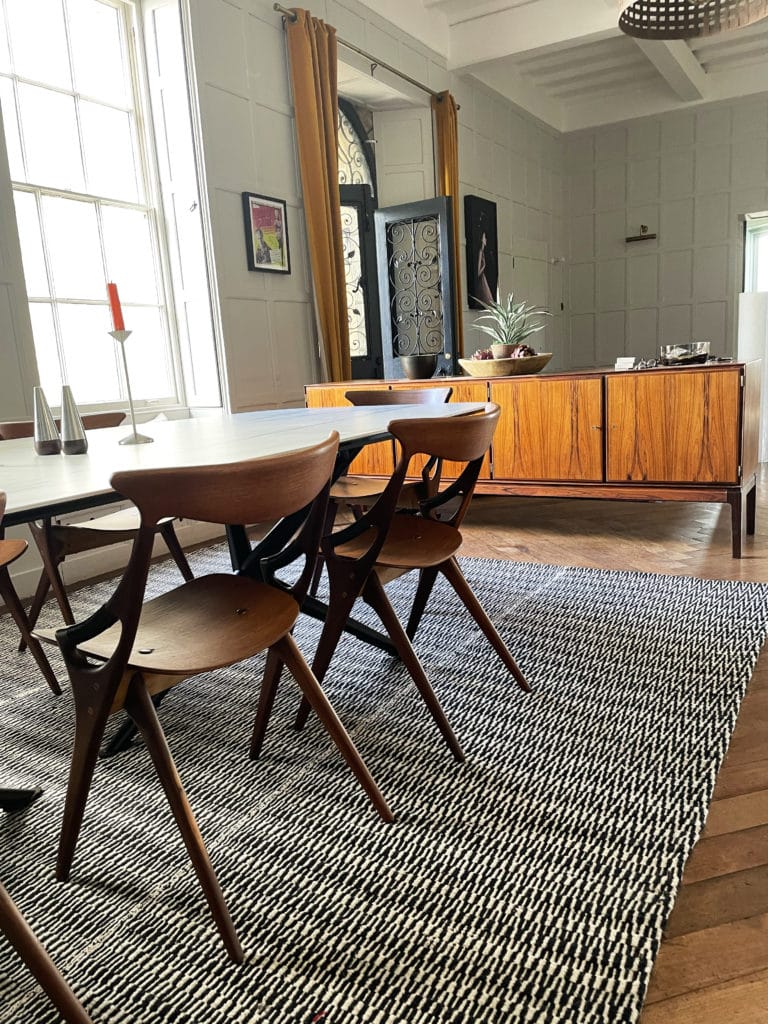 Each room boasts a 17th-century design with wall panelling, curved architraves and bold ceiling moulds, with a feature wall painted in a gentleman's club blue. With this sophisticated yet paired back style, the rug options needed to be minimal with a simple pattern to complement the clean lines of the interior facades while being durable due to the areas having high footfall.
Each of the pieces selected are flatweave rugs that have no pile, otherwise referred to as kilim rugs. These contemporary Kilim rugs are handmade by skilled weavers using fine sheep's wool, making them extremely hardwearing. The wool is coloured using natural vegetable dyes ensuring there's no leakage.
View Contemporary Kilim rugs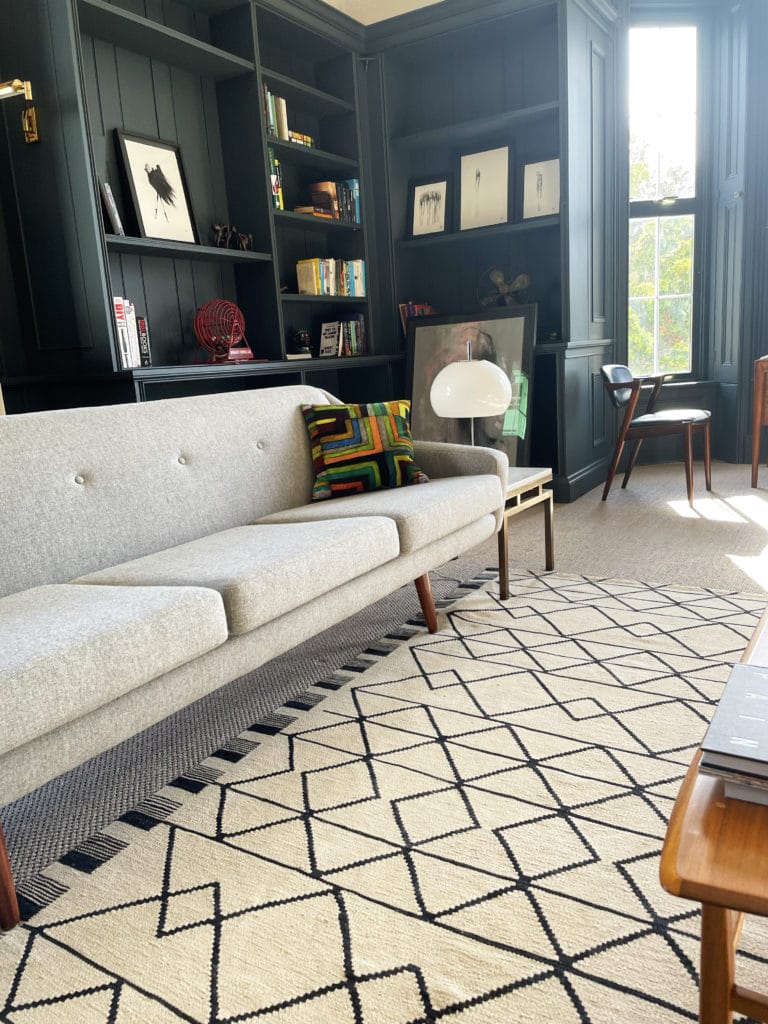 Although these pieces have strong geometric patterns, the black and white colours keep the rugs neutral and therefore don't overpower the spaces in any way.
Contemporary Kilim rugs are highly versatile as their minimalist style complements a wide range of interior designs from traditional to contemporary. These kilim rugs are a great choice for busy family homes as their flatweave composition makes them durable and reduces the risk of any trip hazards. Kilims are also perfect if you're looking for the luxury of a long-lasting hand-knotted rug but need to be budget-conscious.
View Contemporary Kilim rugs
If you are looking for rugs for your next renovation project or new house, we have thousands of pieces available across all styles and colours. Our team are on hand to help with any questions or to discuss your requirements, just give us a call on 0208 809 2220 or 01937 845 123 or contacts us using the form below.