With pride month in full swing, London House looks into the bold and beautiful rugs that emanate all the colours of the rainbow with a small selection of handmade pieces to be proud of.
From an eye-catching Milas to a geometric Qashqai, these rugs can breathe new life into any interior space with their vivacious scarlet candour. Red rugs are particularly prominent in the world of authentic antique rugs, as many Persian pieces were dyed using natural ingredients such as madder root, which has a deep red colouring. Other ingredients such as snails, weeds and flowers were also used to produce these crimson colour creations.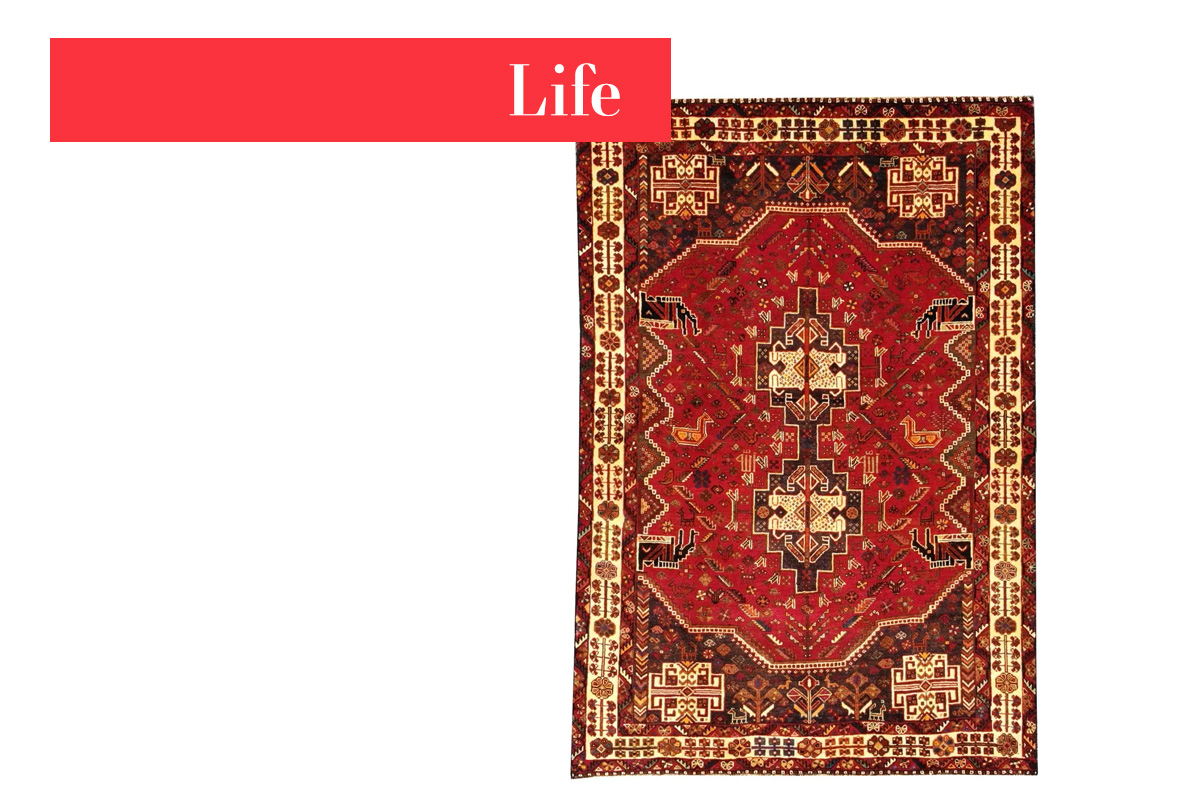 Adding a touch of orange to an interior can seem a little daring; however, this golden gem can add warmth to a space without being overpowering. Typically, older rugs would feature terracotta tones due to the natural dying process; however, certain Vintage Overdyed Rugs showcase a bright and beautiful orange background, toned down slightly by the distressing process.
Many handmade Traditional Kilim rugs also have orange elements, usually woven into convivial geometric shapes making for a fun addition to any room.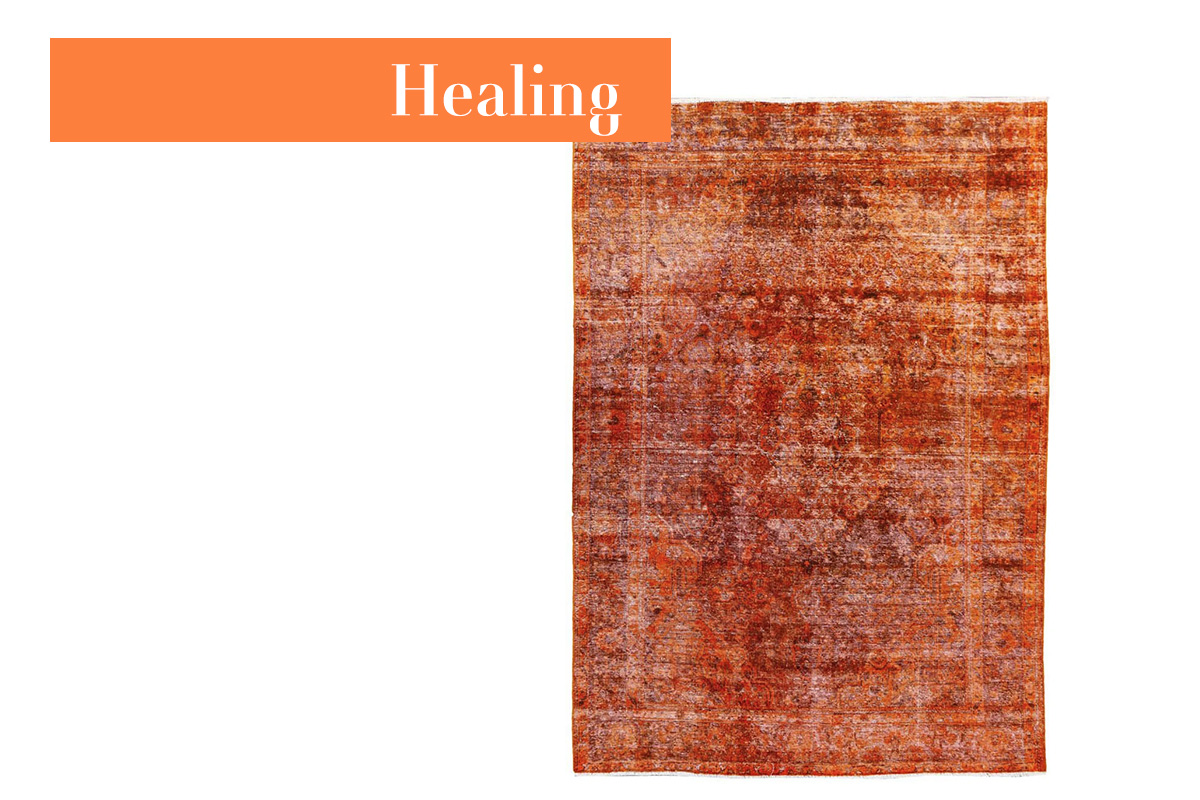 If you're looking to bring sunshine and warmth into your home, a pop of yellow won't go a miss. From mellow canary to earthy mustard tones, yellow has become an increasingly popular colour within residential interiors. One particular rug that packs a lemony punch is the Afghan Ikat rug. These rugs undergo a unique resistance dying process where each thread of wool is dyed and then skilfully woven to create colourful IKat…ching designs.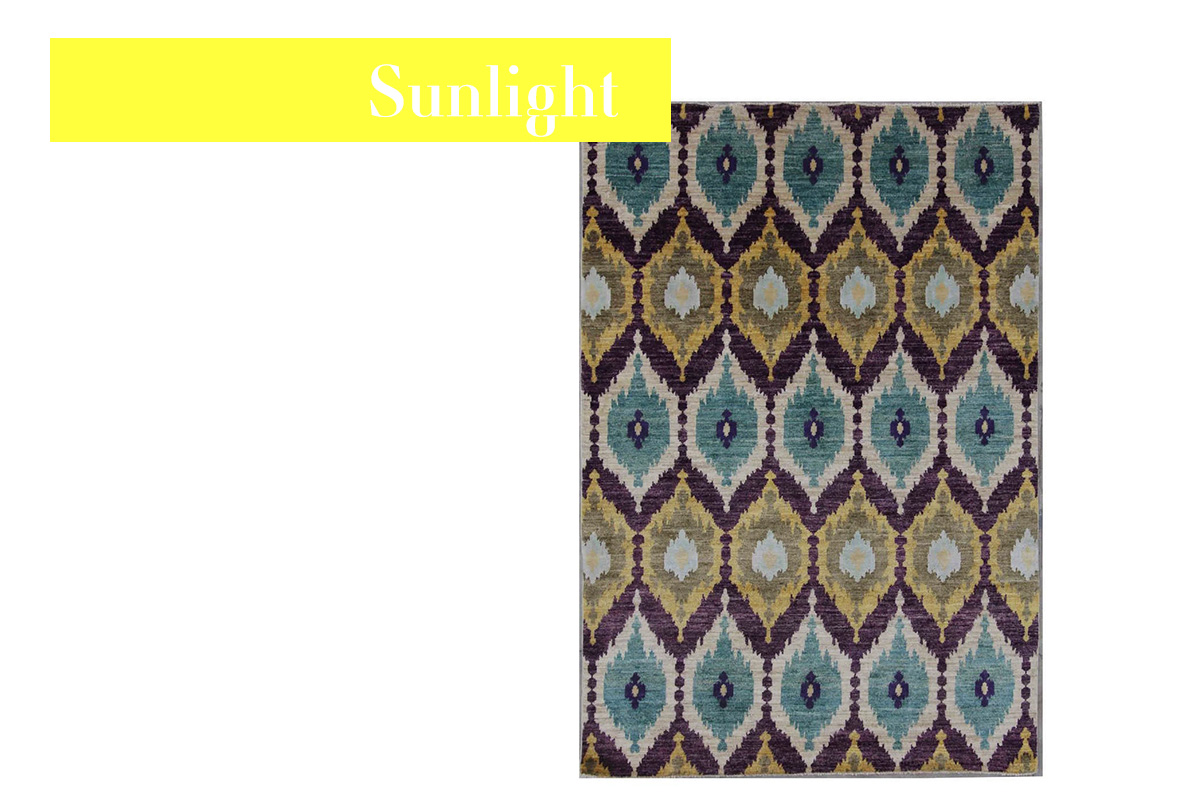 There are many rug styles and origins that include earthy green tones, but the stand-out piece for this occasion would have the be the stunning Afghan Kazak rug.
The Kazak has many Persian influences with green backgrounds, deep red and blue patterns, and the regular use of palmette designs. These rugs are vivid, tribal pieces with a modern twist, perfect for adding a little character to more minimal spaces.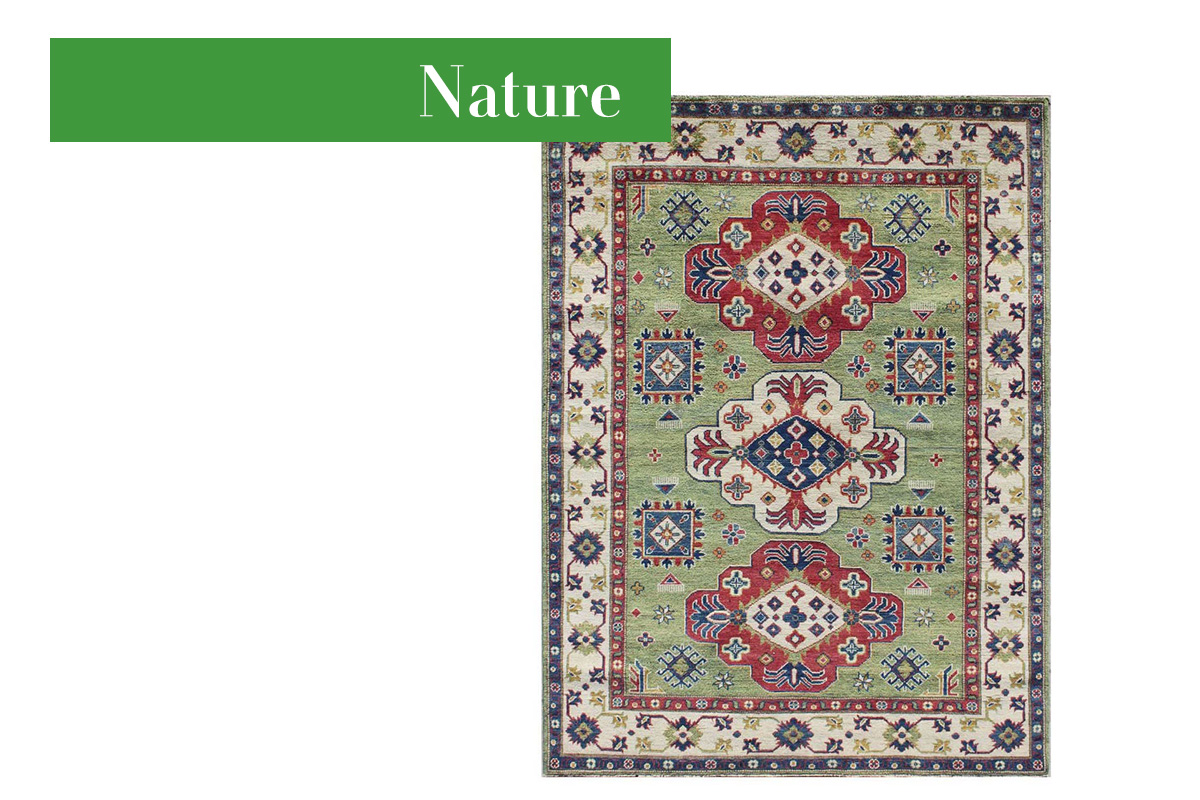 Some of the most vibrant blue colours thrive in LHR's collection of Contemporary Part Silk Afghan rugs, as the silk adds a lustrous finish to these pieces. This gorgeous sheen reflects the light, creating a plethora of blue tones. These Contemporary, transitional rugs are incredibly versatile and work in harmony with a more modern setting.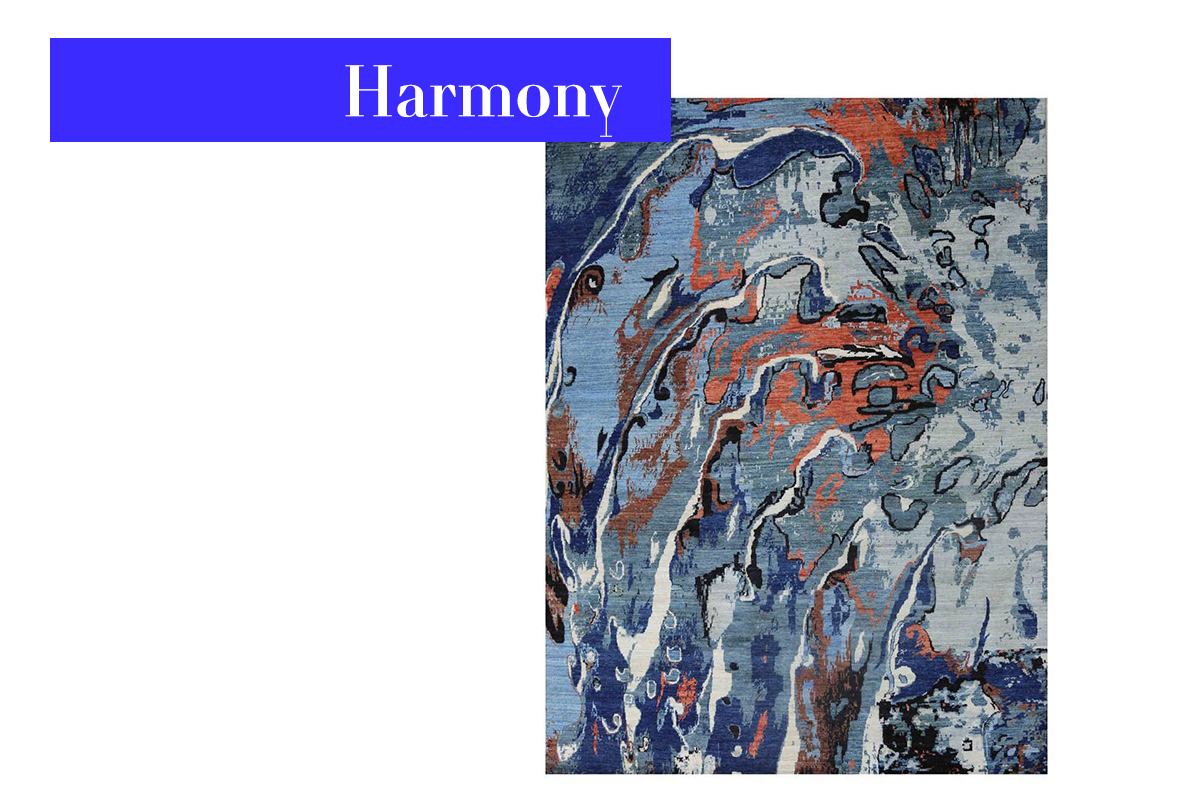 Last but by no means least, we turn to the Gabbeh rug for some purple inspiration. The Gabbeh can't be put in a box as a rug style. Although each Gabbeh rug is handwoven and features bold colours, the designs can vary; some have polka dot patterns while others have pictorial stripes. If you're looking for a wild card and want to try something different in your space, you may be surprised when trying out a Gabbeh or two.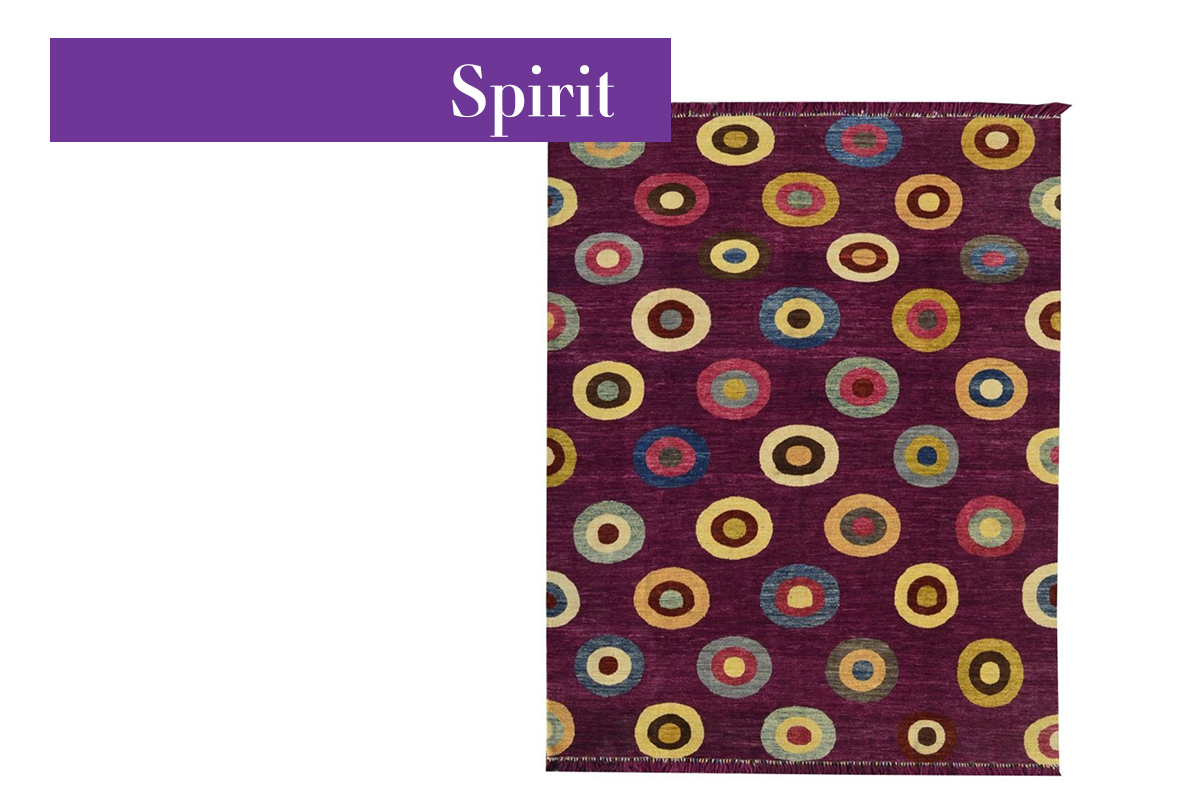 If you are looking for rugs for your next renovation project or new house, we have thousands of pieces available across all styles and colours. Our team are on hand to help with any questions or to discuss your requirements, and we can even bring a number of rugs for you to try in situ! Just give us a call on 0208 809 2220 or 01937 845 123 or contact us.